Testimonials
I usually don't write up reviews, but I want to for Norm and Dorothy. Buy with complete confidence, you will not be unhappy. The customer service is outstanding and the product is A+ and the shipping is FAST. I am now a customer for life and will recommend to anyone. They made some adjustments to the holster for me and the fit and quality are perfect. I have a .454 Raging Bull and I am confident the firearm is as happy with the product as I am. Worth every penny spent!

Mike from Oregon

Norm, I now have two of your holsters and the shoulder holster rig. I must say these holsters fit the handguns intended for like a fine leather glove. The one for my Kimber 1911 fits really well and I would recommend it over any other 1911 holster I have found and it can be carried on the hip or by the shoulder holster rig most comfortably. Most other 1911 holsters do only one option, not both. The holster for my S & W 629 4" also carries my 4" K Frame S & W revolvers nicely as well. Thanks for making a great product, if indeed I have any more holster needs I will contact you first.

Howdy from rain-soaked North Texas!
Wow, earlier today I received my holster and shoulder belt for my Raging Judge from an order just placed a few days ago! Superb quality and fit, very clever design to manage such a heavy handgun. Couldn't find an acceptable holster anywhere else, even the Gunbroker site offered nothing I could utilize.
You are tops in my book!!
Thanks again, Bob " Dusty " Reeves

Norm, my Super Redhawk with scope fits the holster you custom made for me like a fine leather glove. This is my third Montana Holster and along with my Montana Holster shoulder rig makes carrying heavier handguns like the Super Redhawk comfortable. And as usual your service was quick and reliable making the entire process a pleasure. Excellent made in Montana products. Tom Moe, Bozeman

Norm,

Thanks for being able to provide me with a holster and shoulder rig for my son Jon's graduation present. We looked everywhere including all the big name stores and could not find what we needed. I was pleasantly surprised when we stop at your shop back in May of this year to find your had them in stock in both a right hand and left hand version. I was very impressed with the quality and craftsmanship that goes into your product. Got back to MN, rubbed the items down with olive oil (per your instructions)
and put in the direct sunlight for a short while and they look absolutely beautiful.

Best regards,
Bill Grillo

Norm, provided me with a beautiful shoulder rig and holster with two-day delivery service!
He was professional, friendly, and accurate in his recommendation for my Ruger 357.
I highly recommend Montana Holsters.

Corey

Hi Norm,
Exactly what I have been looking for to fish and ride the Beartooths.
Fits my Ruger Vaquero.44 mag., Ruger Blackhawk.357 mag., and Ruger Super Redhawk.480.

Although it could use one more snap on the end of the hammer latch to fit the redhawk better. It still snaps securely over the top of the hammer and under the rear sight.

I will recommend to everyone. Very comfortable and well balanced.

I received your Holster (on time) and its perfect. Perfect. I honestly don't know why no one else, that I could find anyway, makes this style of simple over the shoulder quality cross-draw holster. Easy on, easy off, comfortable, secure and it looks great. The shell loop is fantastic and acts as a great tail keep for the shoulder strap. It is absolutely perfect for any back woods activity especially with the holster belt loop for additional carry security.

Just received my holster, shoulder belt, and cartridge holder.

I am extremely happy with my purchase!!

The holster and shoulder belt are beautiful. The quality and workmanship are outstanding.

I have never seen a leather holster of this quality.

This product is very well worth the money. I will use Montana Holster for my Ruger GP 100 6".

Indiana Deer Season starts next week and I can't wait to take this holster set up out.

I plan to purchase another holster and shoulder belt for my Smith and Wesson .44 MAG 7.5".

Thank you very much Norm for everything!

Brad

Hi Norm,

I just ordered my 3rd Montana Holster Rig from you, and wanted to say thank you for this great product.

Mostly I use these with a Smith .44 and recently a new Smith .357. Most often it's carried when trout fishing or bow-hunting in Northern WI.

My sidearm carry's very comfortable…all day long! This 3rd holster purchase is a Father's Day gift for my dad. He'll carry his Ruger GP100 .357 w/6" barrel.

In any case, I enjoy your product, and am proud to give it as a gift for my dad. Keep up the good work and thanks for a quality item Made in the USA!

Jeff

Hi Norm:

Today I received my Holster and Shoulder Belt for my Taurus Raging Bull 454 Casull and I love it!

The quality is incredible and it fits very comfortably and my Gun slides in and out very easily for it being brand new.

I am very glad that I found your website I was having a big problem finding a Shoulder Holster for my Gun and you saved the day Norm.

The price that I paid was very fair I was surprised at the price for such a great Shoulder Holster keep up the good work Norm.

It was also great talking to you today when I called you take care.

Norm,
Just received my holster & shoulder rig for my Charter Arms Bull Dog 2.5" 44 spl. Holster fit my pistol perfectly so add the pistol to your list of 44, 45, 357 holster. Workmanship is superb . Delivery in 3 days and a great price it can't be beat. If you need a recommendation please have your customer drop me a email.
again, thank you,
Peter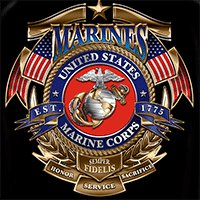 I have had the pleasure of knowing Norm and Dorothy for a number of years.

I also have had Norm make my holster for my .45 as well.

Pleased?? That is an understatement!

The quality, workmanship and ease of use out shine any store bought holster I have ever used.

Durable, clean, and most of all affordable! I recommend Norm's holsters above any other I have ever used.